Avoid Wrongful Retaliation Lawsuits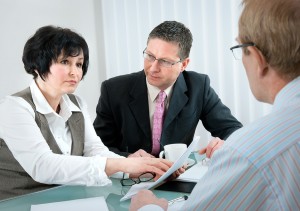 Wrongful retaliation lawsuits are also the most common type of employment litigation in the United States. According to the Equal Employment Opportunity Commission, since 2000 at least, the number of wrongful retaliation claims filed with the Equal Employment Opportunity Commission has spiked from more than 19,000 lawsuits back in 2000 to just over 37,000 lawsuits in 2012. There are more wrongful retaliation lawsuits being filed now, compared to gender and race-bias lawsuits.
For an employee to allege wrongful retaliation, he or she must prove that he or she engaged in protected activity (like filing a claim, complaining about discrimination, participating in an investigation), that the employer took action by firing him/her, and that the firing was directly linked to the protected activity.
Proving these three is actually not as difficult as many employers fail to understand. As an employer, you may have believed that you were well within your rights to fire an employee, but it isn't so difficult for an employee, to turn around and allege wrongful retaliation.  Protect your business from these claims.
Have a watertight anti-retaliation policy in the workplace. If your office does not already have anti-discrimination and anti-harassment policies, instate these.
If you receive complaints from employees about discrimination or harassment, work on these. Avoid allowing these problems to fester until they result in wrongful retaliation litigation. Follow up on complaints that have been registered with the human resources department. Engage the employee in discussions, and ensure that the harassing behavior is not repeated.
Encourage employees to come forward when they have complaints of discrimination or harassment, and create a culture of freedom in your workplace so that employees feel free to come forward and complain about the discrimination or harassment without fear of reprisals. Don't just assume that employees will be free to do so.
Make sure that managers and supervisors in your workplace are very clearly aware of what retaliation constitutes, and the several forms that it can take. Very often, employers are taken aback when they are faced with a wrongful retaliation lawsuit, because they really did not believe that the actions that they were taking were retaliatory in nature. Train managers and supervisors to recognize retaliatory actions, and avoid these.
When it comes to performance appraisals, be extra cautious. If you have to take negative action after a performance appraisal, make sure that the action is warranted, and that the action has absolutely nothing to do with any complaint registered by the employee earlier.