Employment Resource Center
It is a litigious jungle out there. If you operate a business, you already know you can be a target for a specious lawsuit. Every year, new laws and regulations are created that can represent new legal concerns for your business. From wage claims to employee discrimination lawsuits, employers are at risk every day. It is imperative for every business to have experienced, dependable legal advice. No matter how diligent you are to avoid trouble, if you operate a business, you are going to need legal guidance.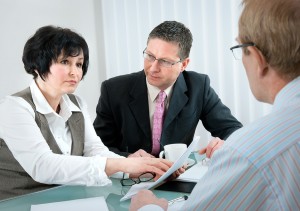 At Employment Resource Center, our principal mission is to help businesses avoid disputes by achieving and maintaining compliance. We focus on dispute avoidance through preventive law. We have years of experience, and we have successfully protected numerous California businesses. We have also seen many fine businesses unnecessarily struggle – and a lot of hard work, hopes, and dreams evaporate – when owners believed they could not afford adequate legal representation. Successful businesses do not delay compliance. Employment Resource Center can review your practices and records to identify potential compliance issues and provide the legal counsel and representation you need.
You deserve protection for confronting the risks of starting and operating a business. Employment Resource Center will help you implement up-to-date compliance procedures and policies at affordable rates. We provide the counsel, representation, service, and respect you deserve at a cost you can afford.
Businesses should be in compliance. Most employment-related cases in California's courts concern one or more of following issues:
Employment Discrimination
California Family Rights Act (CFRA) and Family Medical Leave Act (FMLA)
Wrongful and/or Retaliatory Discharge
Unlawful Harassment, including Sexual Harassment
Defamation
Whistleblower Protections
Wage and Hour Disputes
Unlawful and/or Unfair Business Practices Claims (B&P Code § 17200)
Contact Employment Resource Center Today
If you or anyone you know in Orange, Riverside, San Bernardino, Los Angeles, and San Diego counties, or anywhere in California, needs the assistance of experienced dispute avoidance employment attorneys, contact Employment Resource Center at 714-551-9930, or complete the contact form on this website to schedule a free consultation.